Last year, on March 24th, we saw the Red Nose Day Special of the classic film 'Love Actually', called Red Nose Day Actually. It was a short film that acted as a sequel to the iconic Christmas film we know and love. It was part of the Comic Relief organisation that helps fight the famine and other calamities that plague Africa.
This second part reunied almost all the main cast of the film, only missing the beloved Emma Thompson due to agenda clashes, and, of course, the late Alan Rickman, whose death sadly shocked the world of film and cinema.
As christmas time is nearing, and there's no doubt we'll all sooon be reaching for our old DVD copies, or perhaps catching it on TV, we thought we'd review the lessons that Love Actually taught us about love.
Juliet, Mark and Peter
A "love triangle" between Peter (Chiwetel Ejiofor), Mark (Andrew Lincoln) and Juliet (Keira Knightley). It turns out that Mark, hidden behind a mask of respect, pride and shyness (curious considering the collection of erotic photography from his art gallery), professes a secret love for Juliet. Mark unconsciously "confesses" his love for Juliet by showing him a video of her wedding with visions mostly of her.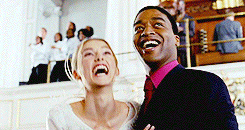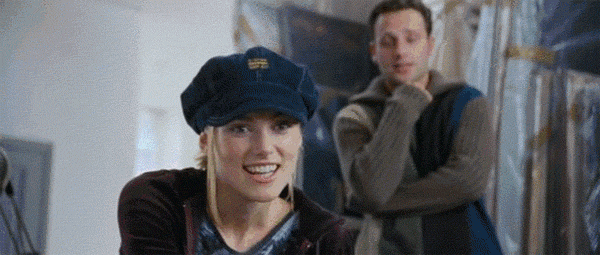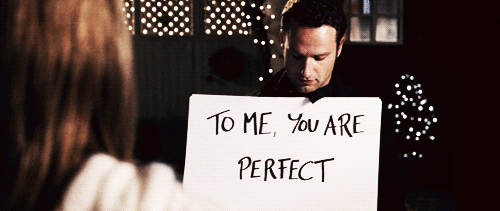 In love, sometimes, you have to resign yourself and put on a good face, especially for the good of others.
Daniel and Sam
The most charming story in the film, even if it is a parent-child love. After the death of Daniel's (Liam Neeson) wife, and Sam's mother, who is not the biological father of the child, he has to assume the job as head of the family. The first stumbling block, although it is surreal to Daniel, will be to confront the young man's deep love for the "coolest girl in the school", Joanna.
No, the love story does not talk about Sam and Joanna. Why? Love manifests itself in multiple ways and Daniel and Sam develop a wonderful relationship that makes them a strong family.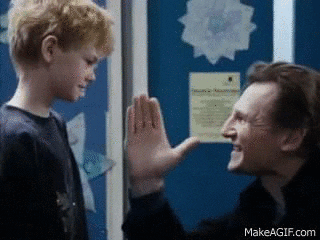 Jamie and Aurelia
When poor Jaime (Colin Firth) discovers that his brother is sleeping with his wife, the course of his life changes. Sunken, he goes to a place of retirement in France with the whole bucolic pack (fantastic wooden house, a lake and the muses) to file his last book before Christmas.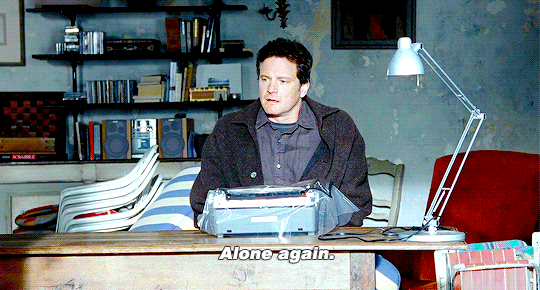 There, he falls in love with the Portuguese woman who cleans his house, a certain Aurelia (Lúcia Moniz) who will conquer with the clumsiness mark 'Colin Firth charming version'.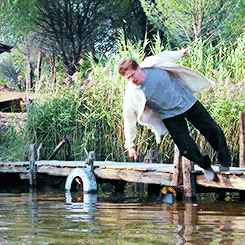 The already famous "Bonita Aurelia" with which Jaime becomes engaged will always remain in our memories. Sometimes, you have to give everything in love.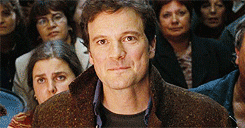 Karen and Harry
One of the most bitter stories, but perhaps the most powerful and with the most important values. Why? Because the infidelity of Harry (Alan Rickman) towards Karen (Emma Thompson), although it is a fateful circumstance of love, gets mocked. How? With reflection, disappointment, many tears and songs by Joni Mitchell.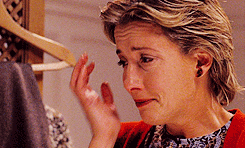 It is not easy to overcome an infidelity based on mere attraction and nonsense, but things happen and, if you really want, you overcome. It costs Karen horrors, but after feeling ridiculous, it seems that her marriage deserves a second chance.
Colin and Life
Colin (Kris Marshall) is the most freeliving character in the movie. He just wants to have fun, with his personal vision of love as a flag.
With a point of magical realism, the boy shows that dreams can be fulfilled. His desire, although eminently sexual, is to enjoy with women and take advantage of their freedom. For this, after his frustration with the English girls, he takes a flight to the United States and begins a sexual journey of those who make time. But there are crazy experiences that can lead to something more!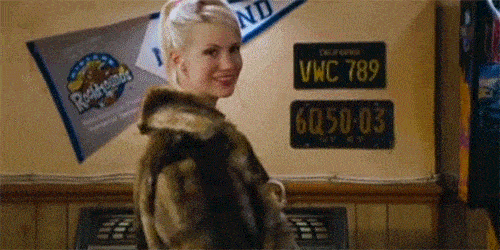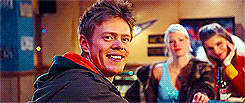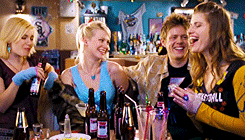 Sarah and Karl
Sarah (Laura Linney) has been long in love with Karl (Rodrigo Santoro), the most handsome guy in the office. He has never dared to take the step, but at the Christmas party, after a close dance, you can see that love is mutual.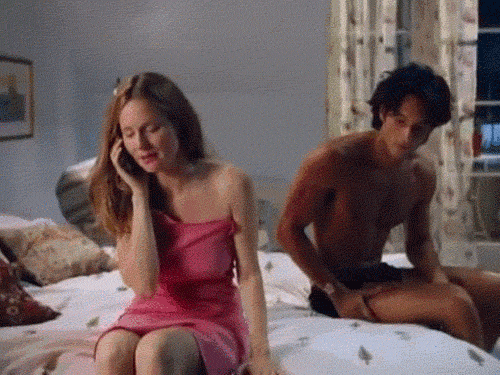 Finally, reality prevails, a reality in which Sarah must surrender to brotherly love.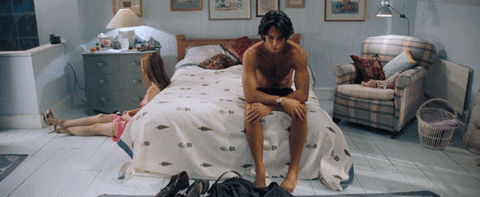 There are stories that end badly, but they always keep a residue of love, even if it is family. History teaches us that life is hard and that we should sacrifice ourselves for loved ones, although, sometimes, this implies being incomplete.
John and Judy
Love can arise anywhere, even on the set of a pornographic film. But our protagonists are not porn actors, but doubles. Between tapes, a spark of love emerges between them. The most curious thing is that, considering his work (naked and simulating sex), the shyness and innocence of both is key in the story.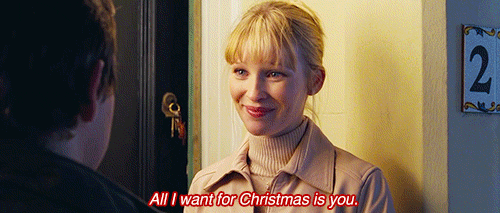 Sarah: All I want for Christmas is you.
Karl: (Smiles) Ok.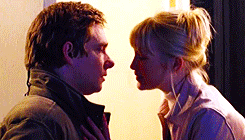 Love Actually is magnificent. Let us know what you thought about the Red Nose Day Special, and don't forget to cuddle up with your loved one (whether that be with your friends, siblings or your romantic interests), and enjoy the wonderful Christmas time!
Don't want to miss out on the latest trends for your wedding?
Subscribe to our newsletter.